Memory Sculpture is a 15 years' fine art bronze foundry in China focusing on bronze sculpture casting, brass statue fabrication, lost-wax casting, sand casting and 3D mold printing. We provide an excellent service in terms of casting, shipment and installation and our experienced sculptors are able to give artists, sculptors, designers and architects a guarantee of making bronze sculptures or statues with amazing surface finish, whatever its size is large or small.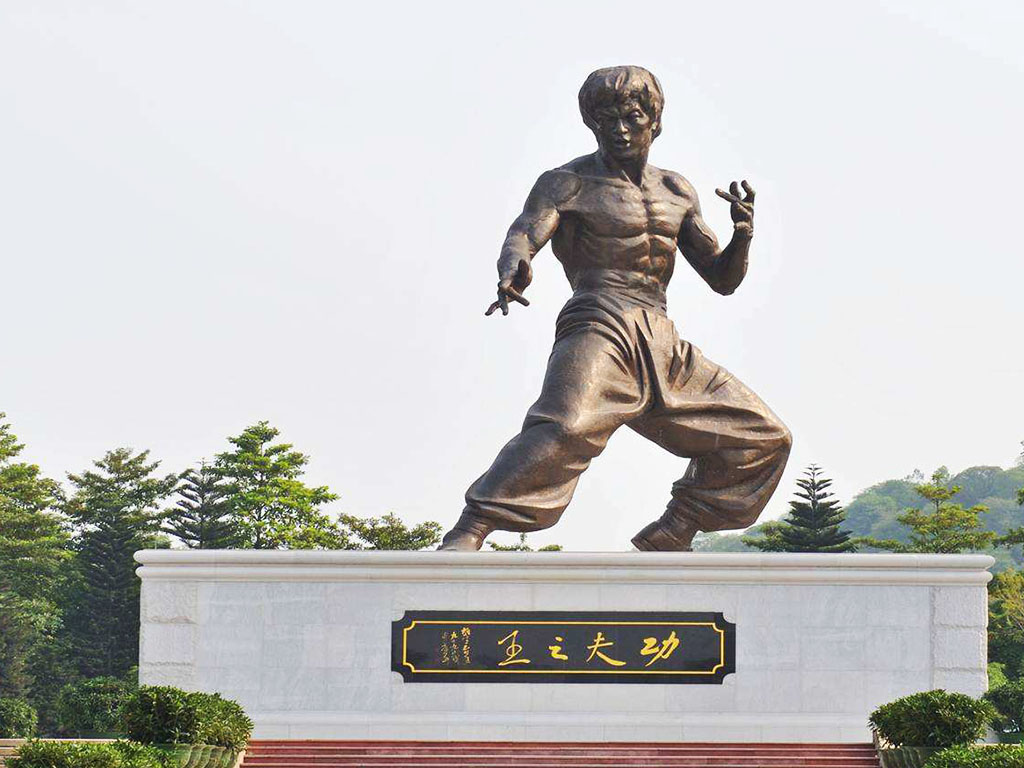 There is a biggest Kung fu bronze statue in the world - Bruce Lee, which is located in Shunde, China. Its size is 18.8 meters height and was made of casting bronze with patina finish. Professor Cao Chongen was invited by Bruce Lee Memorial Hall to design Bruce Lee statue to commemorate the 70th anniversary of his birth. Read More →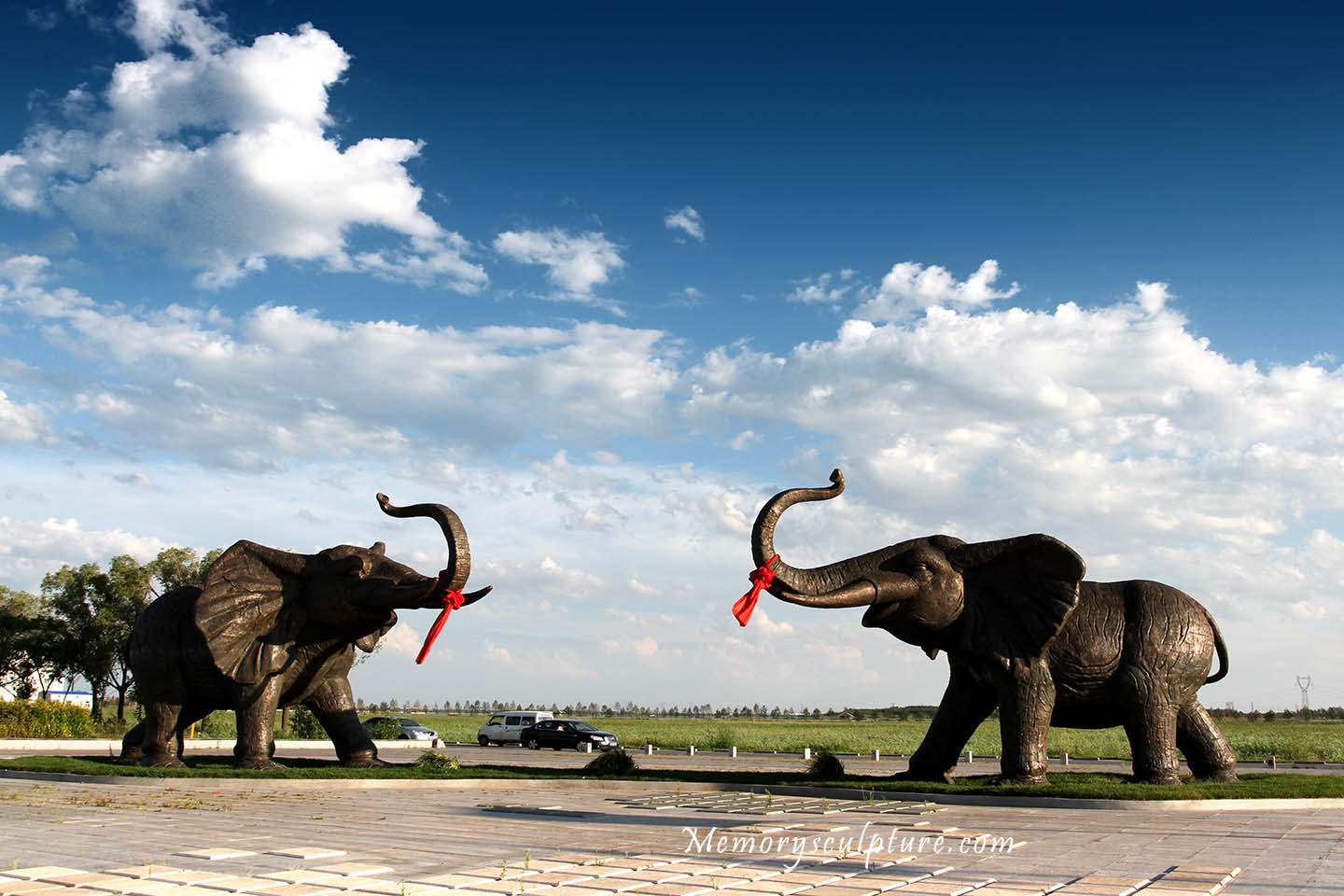 5 meters height large elephant bronze casting sculpture is located in Daqing, China. It was designed for the purpose of celebrating the founding of Heiyu Lake Art Zone.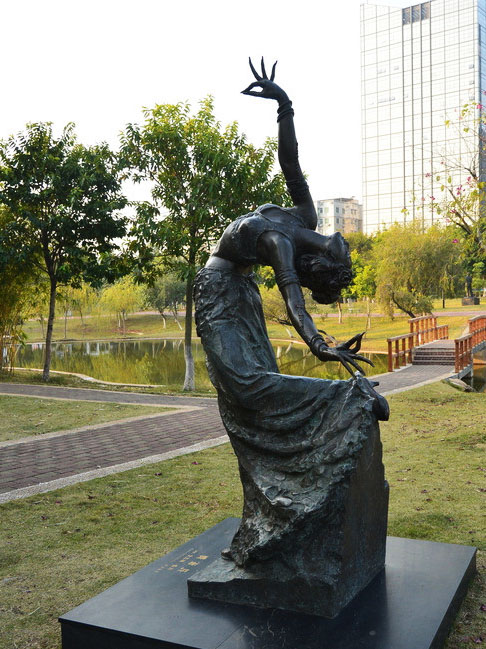 A beautiful young woman statue is showing the charming posture of Peacock Dance, it seems that she forget everything around. Her height is 2 meters and made of casting bronze and she is amazing to be used as a garden decoration.
This 50cm height abstract bronze statue with antique patina finish can be used for home, hotel and office decoration.